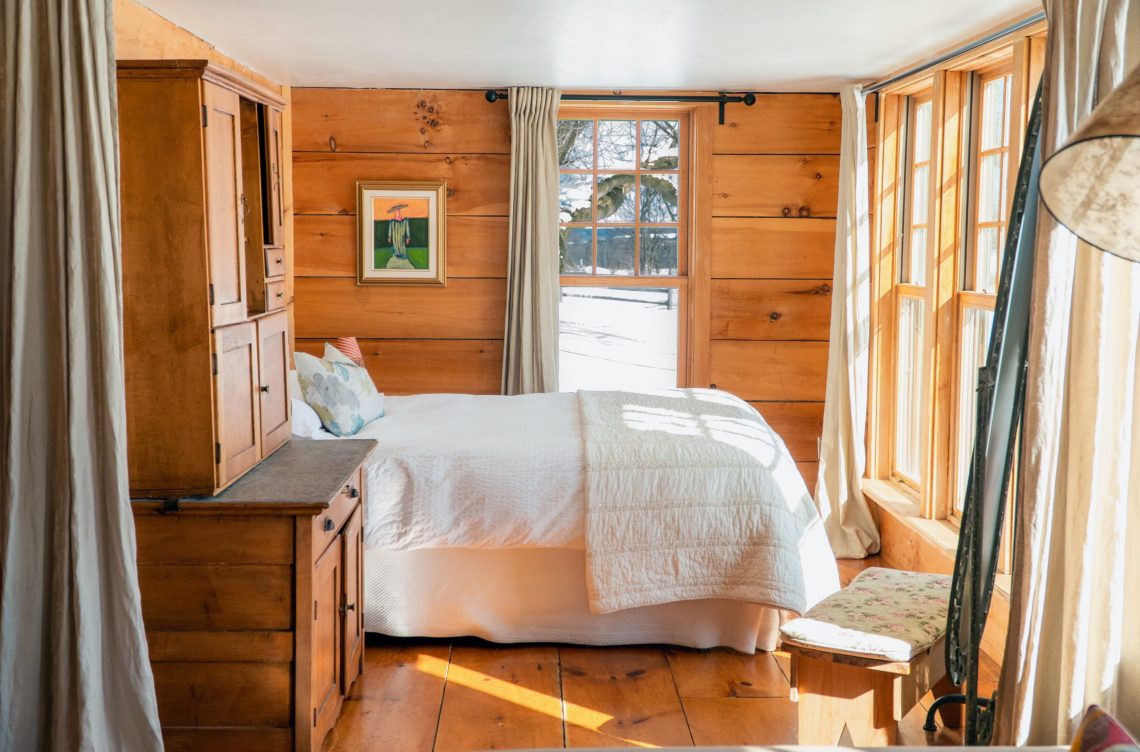 Escape to the South Pond Farms cottage overnight
The South Pond Farms cottage is a safe and unique escape for a night or two. The setting is romantic, quiet, and connected to nature — the perfect spot to unwind. Your experience here with us is entirely contactless, with self check in, and is completely safe and cleaned by professional cleaners. There are walking trails at your doorstep, and we invite you to fall asleep listening to the pond life or possibly the howl of coyotes.
+ Large spacious room for relaxing
+ Queen size bed & pullout couch — sleeps 4 max
+ Propane fireplace & outdoor fire pit
+ Private Sauna
+ Separate bathroom with spacious rainfall shower
+ Coffee, tea, sugar, cream and milk
+ Breakfast basket: yogurt, fruit, butter, jam and pastry.
+ Candles
+ Towels, body wash, shampoo, hair dryer
+ Wine glasses, flutes, cutlery, plates, openers for two
+ Bar refrigerator & microwave (not a full kitchen)
+ Oil, chefs knife & cutting board.
+ Toaster oven, outdoor BBQ, pans, dish ware.
+ Board games, books, magazines, puzzles
+ Snowshoes in the winter months
We do not have a full kitchen available for use. There is a small fridge, as well as a microwave provided, and a BBQ but if you are planning a lengthier stay, please keep this in mind. We offer a complimentary breakfast basket but you will otherwise need to bring your own food which we recommend picking up prior to arrival as the nearest store is 15-20 minutes away. We do also offer some optional meal add-on's which you will find below. 
Please note there is another Air BnB on the property, however it is entirely separate & private from the cottage but you will share the farm/trails.

COVID 19: We want to ensure you that we have always thoroughly cleaned between guests however our cleaners are now putting a stronger focus on sanitization to ensure a safe stay. We want to provide you a safe place to get away, that has always been our goal and nothing has changed in that regard! If you have any questions, please reach out.
We offer a number of food and beverage add-ons for your stay. These include snack baskets, picnics and meal options as well as wine and a campfire. 
After making your booking you will be sent instructions for placing add-on orders.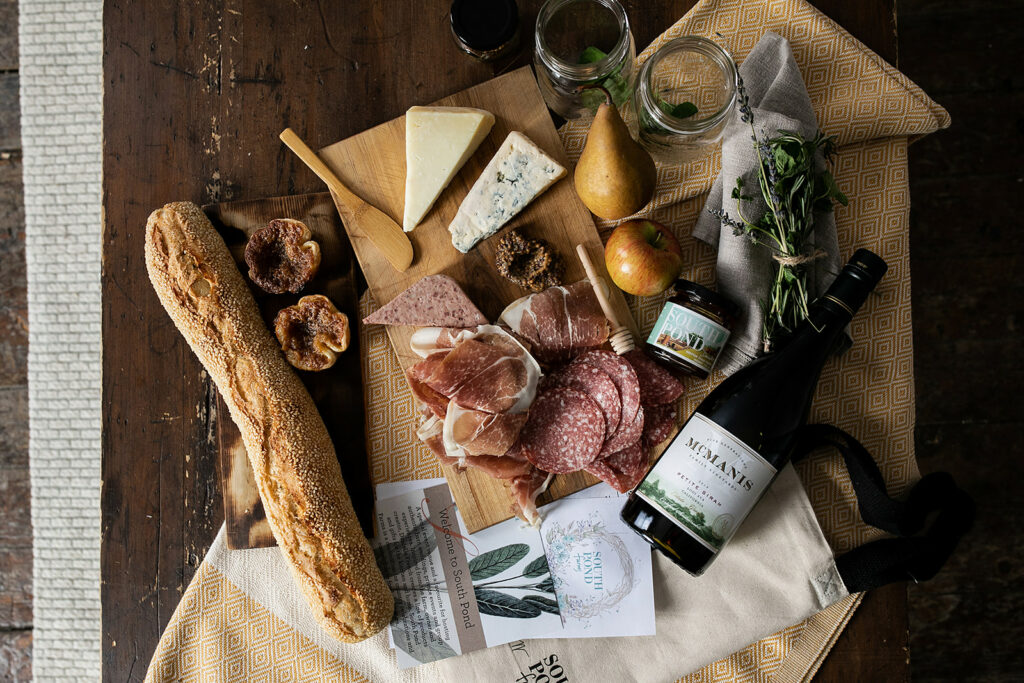 Have you already booked your stay?
Note:
To order food and add-on's, you must book your stay to be sent the page password.
The farm is currently closed to culinary events and workshops.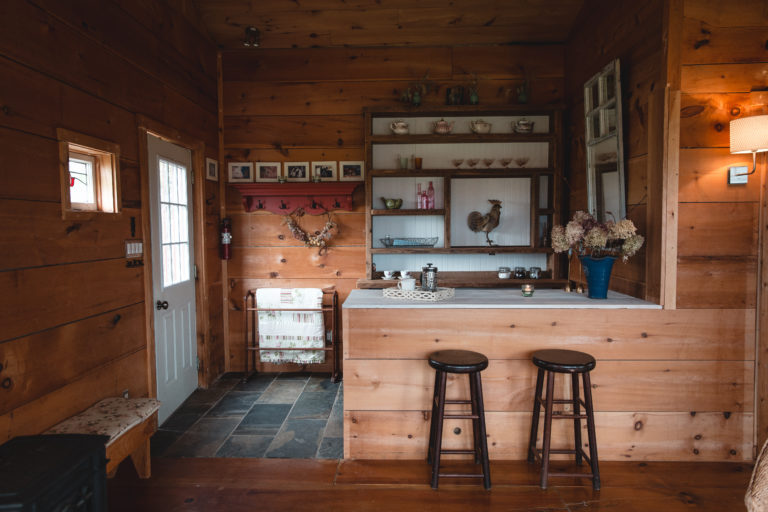 When we first moved to the farm in 2006, there was an old run down chicken coop. After restoring the house, I turned to this chicken coup as my next project. My vision was to create a space that would be perfect for relaxing after a cross country ski on the trails. I put in the sauna as homage to my time spent in Germany. The girls and I used to go out on the trails with our skis and come back for a "spa day" at home in the cottage. As the girls got older, they started to use the space with their friends. 
When I started hosting events in the barn, the cottage became a natural feature to stay the night. For weddings, it's a wonderful place for the bridal party to get ready and the newlyweds to stay the night. Now, the south pond farms cottage is available all year-round so guests can come from all over and enjoy a relaxing stay at the farm.